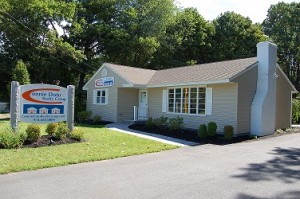 Welcome to the Connie Doto Realty Group's web site. We are proud to bring you the latest listings for homes for sale in Lawrence, Methuen, Salem, and Windham NH, as well as all surrounding towns and cities in the Merrimack Valley. Here you will find many new construction homes as well as the gently worn. We have townhomes and condominiums (Massachusetts) (New Hampshire) available in many areas. Please sign up for email notification on the towns and cities of your interest or contact me directly for a more personal approach to finding your new home.
Below is a gallery of our company's listings in Andover, Haverhill,
Lawrence,
Methuen, and North Andover MA, as well as Atkinson, Derry,
Londonderry,
Plaistow, Salem and Windham NH.
From Our Blog
The importance of staging your home will be shown to you by an experienced real estate agent. There are many things you can do, but each home is unique and has some properties that are better highlighted while others are not made a priority for the potential buyers to experience. You and your agent will assess your home and decide what are the important things to draw attention to your potential buyers. An experienced agent may already have several buyers they are thinking may be interested in your home and will know what their triggers are and be prepared for it. The suggestions may range … [Read More...]