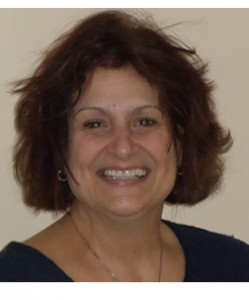 Assunta Perez is an Attorney who has practiced in Real Estate, Domestic abuse cases and divorce settlements for the past 26 years.  In her role as a Real Estate Agent at Connie Doto Realty Group she will provide Real Estate Services as well as free real estate legal service to sellers who close with Connie Doto Realty Group. Assunta will be a strong asset to our office and we are very fortunate to have her join our group.
After looking for the perfect house for a while, I was lucky enough to come across the perfect realtor who showed me the perfect house. When my dream home came on the market, I reached out to the listing office at Connie Doto Realty Group and my call was promptly returned by realtor Ms. Assunta Perez. Ms. Perez showed me the house and efficiently led me through the process of making an offer, home inspection, financing and was always in contact with me as we anxiously awaited the closing. Assunta answered all of my questions in a timely manner along the way, was kind, compassionate and has a great sense of humor. I would highly recommend Assunta to anyone beginning the home buying process. She will not only meet your expectations, but exceed them. Assunta is a professional realtor: Respectful, Ethical, Accessible, Likeable, Trustworthy, Obliging, Reliable and an asset to the Connie Doto Realty Group. I am so happy that I had the pleasure of working with Assunta & I am confident you would as well.
Christopher Cody
We wanted to take a moment to thank Assunta for not only being the best real estate agent, but for being a wonderful and trusted advisor! Being a first time home buyer is about the scariest thing we have ever done… My fiancé and I were naïve and needed someone that we could put all of our faith and trust into. Assunta was that person for sure! Not only did she search for and find us the perfect house, she stuck with us every step of the way! Our constant (and probably annoying questions) never went unanswered! She made sure that everything went smoothly for the walk-through and the closing and was always our number one advocate! Truly, Assunta helped to make this first time home buying process a lot less scary and stressful by always being there for us whenever we called and by always sharing her knowledge with us. We couldn't be happier in our beautiful new home and we wouldn't be here if it wasn't for her!
Brandon Bannon & Jackie Cucuzza
Assunta was professional in handling both the sale of our existing home and in the purchase of our new home. She always stayed focused on our objectives and guided us through the process of selling/buying a home. She was great in helping us to understand Real Estate terminology and helping us step by step along the way. We would recommend Assunta to others and would welcome her as our agent in the future should be need a Real Estate agent.
Mark & Pam Geisler
Professional, reliable, dependable, genuine, These are just a few words to describe Assunta Perez, and our tremendous experience working with her when buying our home this year. Assunta worked tirelessly day/night willing to drop everything to show up homes, to provide guidance and to be patient. (we were first time home buyers) if you want an agent that will do anything and everything for her client, that will have tremendous understanding of the market and homes,then look no further than Assunta Perez.
Robert S Cuzzi
If you want someone who is smart and tough but also someone you can trust this is it.
I cant say enough good things about Assunta. She really helped me out of a jam when I was trying to sell my condo in Lowell. Assunta was not only my agent but a trusted adviser. She even proved to be an assertive advocate for my best interests as we navigated through all the details involved in selling a condo. I never felt like I was in it alone because I had Assunta on my side. I can't go through all the details of how she helped me out, but believe me when I say that she really came through for my family. Also, having an agent who is also a lawyer-definitely a plus!! Assuntas expertise with the law allowed me to make the most informed decisions possible.