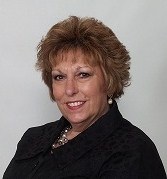 REAL ESTATE EXPERIENCE
Licensed Real Estate Agent for 25 years.
Licensed in Mass and NH.
Extensive knowledge of Merrimack Valley-schools, community services and neighborhood dynamics.
Skilled negotiator.
Knowlege of mortgage programs and special financing.
MEMBERSHIPS
Northeast Association of Realtors (NEAR).
Massachusetts Multiple Listing Service.
Granite State Board of Realtors.
New Hampshire Multiple Listing Service.
Northern New England Real Estate Network (NNEREN).
National Assocation of Realtors (NAR).
Membership Chairperson-Greater Lawrence Italian American Woman's Club.
Member St. Rita's Sodality.
EDUCATION
Presentation of Mary Academy 1972.
University of Mass-Lowell 1972 BS Nursing.
Boston University 1983 Masters of Science in Nursing.
Contact me directly by email at  beverlybeverly@conniedotorealtygroup.com  or call (978) 683-0004 Ext 450
Beverly, I want to thank you so much for all the help in finding my new home. It couldn't be more perfect for me. I absolutely love it there! I know it was a challenge, but a success!! As soon as I'm somewhat settled, I would love to have you come over. Thanks again Beverly!!! You are awesome!!
Joanne
We are Thankful for Beverly Borrellis fantastic work selling our home and helping us find a new one. Her dedication and knowledge of the area helped sell our house quickly. Throughout the entire process she was very patient with us and made the experience of buying and selling less nerve wracking. Beverly addressed any concerns we had and answered all of our questions. We highly recommend her to anyone looking to buy or sell a home.
Craig&Kristen
Beverly Borrelli was very instrumental in the selling of two homes and assisting in the closing of two new homes. She went way beyond just helping to get clients to see both homes. Helping with paperwork, radon testing, and making me feel comfortable, and reassuring me that my homes would sold in a reasonable amount of time. The first house sold back in 2012, in three weeks! The second home sold in March 2016, in less than a day and a half! As a matter of fact. Connie Doto Realty Group are all helpful, courteous and friendly!
Rosemary Casale
We were thrilled to have Beverly Borrelli from Connie Doto Realty Group as our agent in assisting us in selling our home. She is very professional and knowledgeable and was always available to answer all our questions. She put us at ease throughout the whole process. She is the best! Thank you very much Beverly and Connie Doto Realty.
Richard & Lori Tremblay