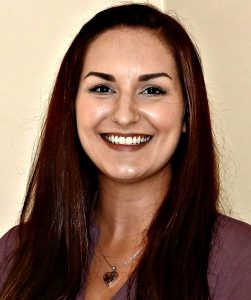 Cheyenne Doto served in the U.S Air force for six years as an aircraft maintainer.
She attended airman leader ship school where she was a staff Sargent. She has her
Associate of Arts from the University of Alaska Anchorage. Cheyenne will be a
strong asset to Connie Doto Realty Group with her problem solving mindset and
her great attention to detail. She's looking forward to serving her clients with
honesty and loyalty! Cheyenne has recently received her Military Home Specialist certification, who better than to assist military personnel than one of their own.
Cheyenne@conniedotorealtygroup.com
(978) 683-0004 Ext 405

Cheyenne was a great pleasure to work with. Her easy going hands on personality and quick responsiveness made it possible for me to find just the right Multi-Family I was looking for. There isn't enough good things I could say about her. Having worked with other realtors in the past I can say she by far exceeded them. Cheyenne will always be my first choice for any other home purchase, and my first recommendation for anyone looking to do the same.
J Mendonca