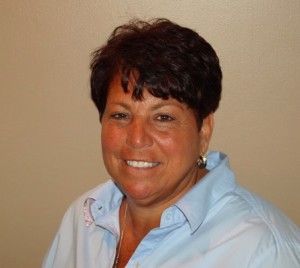 REAL ESTATE EXPERIENCE
President/Owner of Connie Doto Realty Group.
Connie Doto leads the market thru Committment to Quality Service and Excellence
Skilled negotiator with extensive knowledge of area and local market issues.
Managed $63 Million Dollar in Healthcare.
Knowledge of financing and mortgage payments.
Communication skills.
Follow through.
Customized service.
First time buyer specialist.
5 Year Broker/Owner.
Number 1 Sales agent in Methuen 2013.
Number 1 List agent in Methuen 2012,2013,2014
16 years as a Sale Agent.
2003-2009 Top Agent C21 McLennan and Company.
Past years,2003-2013ranked 1 of 5 top agents in Eastern New England.
Inducted into Century21 Honor Society 2005.
DOUBLE CENTURION agent 2003, 2004, and 2005.
CENTURION 2001,2002,2006,2007,2008,2009.
Century 21 Real Estate Corporation Quality Service Award 2000,2003.
MEMBERSHIPS
NORTHEAST ASSOCIATION OF REALTORS (NEAR).
Massachusetts Mulitple Listing Service.
GRANITE STATE BOARD OF REALTORS.
New Hampshire Multiple Listing Service.
Northern New England Rea Estate Network (NNERN).
NATIONAL ASSOCIATION OF REALTORS (NAR).
President of Salem NH/Methuen Rotary Club 2003-2004.
Vice President of Salem NH/Methuen Rotary Club 2002-2003.
Salem NH/Methuen Rotary Member since 1999.
EDUCATION
Masters Degree-Health Care Administration-University of Massachusetts.
Bachelor of Arts Recreational Therapy and Physical Education for special needs.
Contact me directly by email at connieconnie@conniedotorealtygroup.com  or call (978) 683-0004 Ext 400
During the time that Connie Doto was the agent that I chose to sell my house, she notified me each time she had a chance to show the house, and always reported back to me the results of each showing. I met with Connie several times prior to the time the house was sold , and she gave me advice on if and when we should consider changing the price, and I aways relied on her extensive real estate experience to guide me. Connie always returned calls promptly if she was not available at the time I called. Connie advertised my home in the local newpaper every week til it was sold, as per her promise to me. She informed me of all the details of the closing when that time came, and helped me with various tasks that I had questions about. During my experience of having Connie as my agent, I found her to be friendly, cordial and professional, and I will recommend her whenever I have an opportunity.
Ruth Flanagan
As a first time home buyer, I experienced the same feelings as anyone else in that position does. It can become a very stressful and painfully long should you not have a good experience. I was fortunate to have a great one. I was referred to Connie from my brother and after a brief meeting with her to discuss what our needs and wants were, we were on our way! Just a week later we were in a house that we fell in love with! As many people do, we ran into a few bumps in the road but Connie was right next to us every step of the way. She answered any and all questions that we had and made us very comfortable with anything we were unsure about. Although Connie is a very professional business woman, she has a passion for what she does. This comes out with every client that she works with. All in all I couldn't have been happier with the experience I had with Connie Doto. She has unknowingly helped my Fiancé and I start a happy life together and I can not thank her enough for that.
Charlotte Holcroft
Connie Doto is a very knowledgeable, experienced and successful real estate agent that can help you buy or sell your house in no time where others can't deliver. She is always prompt with returning phone calls and getting all the required information when needed and taking the right action. Devoted, trusted agent, willing to go extra mile to deliver positive results. Thank you for all your help, Connie.
Ed Snow
I have had the pleasure of working with Connie for over 10 years. She is very knowledgeable, professional, ethical and effective. Connie consistently delivers what she promises. Her follow through is excellent and her communication skills are awesome.
Charles Perrault, Atty
Perrault Law Offices
Connie Doto is a very knowledgeable, experienced and successful real estate agent that can help you buy or sell your house in no time where others can't deliver. She is always prompt with returning phone calls and getting all the required information when needed and taking the right action. Devoted, trusted agent, willing to go extra mile to deliver positive results. Thank you for all your help, Connie.
Max Galitsyn
"Connie Doto Realty made my search and transition into a new home seamless. They addressed all my concerns, took care of all the details.. All I had to do was unpack! I highly recommend the team at Connie Doto Realty."
Heather Rogers
There is no substitute for experience! We initially started our home sale with a different agent, and while the agent was working hard and showing the property, it was not selling. We had heard about Connie through a friend who recently sold their house. We must say that Connie's experience and knowledge of the market in our area, put us at a great advantage in selling our home. Making the change to Connie was our best move. Her experience and customer base sold our home quickly. She has the experience and knowledge to deal with just about any issue that can develop during a sale and the ability to guide you through it effectively. We have already recommended Connie, and would certainly use her again for our future real estate needs.
Jerry Koralishn
I recently bought my first house with Connie and I cannot thank her enough for her help, patience, and kindness. Connie was there for me every step of the way from the search (and did we search!) to the close. When we walked into the house I ultimately bought, Connie knew right away that we had finally found the perfect house for me and she assisted me with all the details of the purchase from the inspection, to the mortgage, to the closing. Being a single first time home buyer, Connie calmed all my fears and took care of everything for me! Whether you are buying or selling your home Connie is the person to call!
Nina Torrisi
Connie Doto Realty Group is the epitome of class and top notch service right down to the person answering the phone. There will never be a miscommunication as the follow through, professionalism, and knowledge are unmatched. Not only will Connie and her team make your home buying experience a smooth and pleasant transaction, but they will always deliver what is in your best interest.
James Khoury
Mortgage Resource Solutions
Connie Thank you so much for your help. The house is a dream and coordinating a build and sell time so perfectly. The gifts you gave to the girls were amazing and so thoughful! The rugs and bling nightlights were perfect, and who doesn't love wine. Again, thank you so much for everything. We are all settling in wonderfully!
Karen
I have been involved in Real Estate for over 20 years and have dealt with a lot of Real Estate Brokers. Connie Doto stands out. She is extremely professional, dedicated and committed to getting her job done. If anyone is thinking of buying or selling a home I would recommend Connie in a minute.
Bob Corcoran
The Connie Doto Realty Group did a wonderful job getting us into our dream home. We would recommend this great group to anyone looking to buy or sell a home.From beginning to end, we were treated with the utmost respect and honesty.Connie and her group were always available to take calls and no question was ever silly. When we thought things weren't going to work for us, Connie worked her magic and made it work! She literally was available 24 hours a day. There were nights of anxiety in which we would speak at 10:30 p.m. We were treated more like family than clients, which is extremely important when making the biggest investment of your life. No one should make a move without them!
Heather and David Thompson
My brother and I are very pleased we made the "move" to Connie Doto Realty Group when we had the emotional task of selling our childhood home full of happy memories. Connie and her staff helped to make the transition easier by understanding our concerns. Connie was always ready to answer any questions, no matter how minute they seemed to us, and was always accessible by phone if she wasn't in the office. Even though the house was vacant we were always notified of a showing and Connie would report back to us any comments the prospective buyers would make during the showing. Everyone on Connie's staff is helpful and cheerful, from her administrative assistants, Star and Krysten, to her realtors. We found Connie Doto Realty Group to be very professional and knowledgeable. If you are selling or buying a home we would recommend Connie Doto Realty Group in a heartbeat. Remember "Don't make a move without Connie Doto Realty Group."
Charlene Bazarian
Well let me tell you, Connie Doto Realty Group are the most educated group of people and very professional group you could have selling your home. They work as a team and don't miss a beat. Even when Connie was in Hawaii she was in tune with all aspects of what was going on and I like I said she did not miss a beat, everything went very smooth. Not only is Connie a dear friend of mine she treats everyone the same, I love her and all her people that work for this great organization. I am very happy that we went with them. They even helped me with the house I bought on the Cape.
Thank you all sincerely
Tom and Judie Galant
Michael, Noah, and I want to thank you for your very sweet and thoughtful gift. You were so patient and wonderful to us and we are so happy that we met you. We love our house and will keep in touch and in the future anyone who needs a great agent will always be sent your way! Thanks again.
Michael & Kerri
Buying or Selling a home can be a long and frustrating process if you don't have the right representation. There are so many decisions to make and especially when you have multiple opinions (# of family members with input). Connie is one of the best real estate professionals I have come across in my entire life. Over the past 20 years we have bought and old homes and business real estate multiple times. By far our most recent purchase was the best experience we have had. She is very responsive and has outstanding knowledge of market conditions, areas and real estate. We will work with Connie for all our future real estate needs as long as she is in her business!!! Her Office Staff is outstanding and very accommodating!! Thank you for a wonderful experience and more importantly, your help!!! Great job!!!
Keyur Patel

My husband and I can not say enough about the incredible experience we had buying a house with Connie. She was incredibly knowledgeable, dedicated and she listened to what we had to say, making suggestions and offering advice that helped us to find and buy our forever home.She communicated with us throughout the entire process in a way that made us feel as though we were her only clients. This was not our first time purchasing a home, but it was our first time using Connie and was by far the best experience we've had with a realtor! We would use Connie and her office again in a heartbeat and will recommend her to anyone we know looking for a new home. Thanks so much Connie.
Kate and Barry McGonagle

"Moving is considered one of life's biggest stressors, however, Connie Doto Realty Group and her mortgage and closing team ensured the selling and purchasing process was effortless for me. I have used Connie Doto on my last two sales and purchases and have complete trust in her real estate expertise and judgement on my home buying needs."
Stephanie Lane
As a 2nd time buyer I did some research and reached out to Connie Doto as I knew she had a very strong understanding of the current Real Estate market.
You always hope it is a pleasant experience as it was for me as Connie demonstrated with her wealth of knowledge.
I always felt through the process that Connie was 100% devoted to helping me find a great house.
Connie has a way of making you feel very comfortable throughout the process.
There were times in the process where she protected me from myself as it can be a very exciting time and you need to make the right decision –not based on emotions.
I feel blessed as I did find the perfect house for my family and I to enjoy for many years to come.
I found Connie to be extremely honest, experienced and just a top notch person.
It was a pleasure working with Connie and her staff as I will be forwarding prospective people and their Real Estate needs her way in the future.
John Lee
My home buying experiences with Connie began a couple of years ago with the purchase of a home. All went very smoothly and Connie's knowledge base of the area, diligence, and attention to detail was impeccable. Fast forward a couple of years, Connie again was my first choice to get me into the house of my dreams and to sell my then home. Connie and her team were somehow able to always be one step ahead and ultimately see me through another sale and purchase. When the process seemed daunting, Connie was the eternal optimist and reassured me that everything would work out. She also sold my home within hours of listing. From market analysis, contract negotiations, and doing literally whatever it took to get both deals done, Connie was outstanding in terms of her ability to make it happen !! Highly recommend this broker and friend for your next real estate transaction. She is truly the BEST around !!!
Alyson M. Traficante
Dear Connie, I dont know how I can thank you enough for selling my house and property. You knew I was going through a difficult time and it meant alot to me that you were so understanding. You made the process much easier. I didn't know a thing about selling a home but you kept me informed of what was going on and what I needed to do next and helped me through every step. Thank you so very much for all your hardwork, your kindness, understanding and expertise. You really know your stuff. I will highly recommend you to everyone I know who is thinking of selling their home. You lightened my load and brightened my days!
Carol Sweeney
We are so glad we sold our home with Connie! She really knows her stuff! She realistically priced our home to sell, and we had multiple offers within days of posting it, which is exactly what we were hoping for! She understood our current circumstances and really helped move everything along as quickly as possible. Connie is a direct, no response person which we really appreciated and she was upfront with all our expectations. One of our favorite things about Connie was, through-out it all, she made us feel like were were priority #1. She was always available and extremely responsive to all our needs and to all our questions, no matter what time of day. (does this woman sleep?). We absolutely look forward to working with Connie in the future.
Jeff&Michelle Lemay
We had a great experience with Connie Doto Realty when we sold our home this past spring. We owned our home for over 40 years so this was a very emotional experience for us. Connie and her staff were sensitive and supportive all the way while we went through the process. From beginning to end, Connie was a professional, caring and focused. She responded promptly to our calls and questions no matter what time of day. She always kept us informed and advised us well. Her experiences and instincts were always right on. The house sold in less a month and very close to our asking price. We were thrilled! I would highly recommend Connie Doto Realty to anyone who is interested in excellent service and a company with warm highly reputable and professional people. Thanks Connie for a great job.
Peg and Dennis Thibault
"We had an amazing experience with Connie Doto, principal of Connie Doto Realty group, as our realtor. She sold our home quickly and negotiated a great price. She did everything she promised and we were thrilled with the added touches such as her staff scheduling and handling the smoke detector inspection, getting the required 6D certification, and staying on top of realtors and lawyers to keep the process moving along smoothly. She even helped us to negotiate with the buyer for the purchase of some of our furniture. But most importantly, Connie is easy to work with. She is a great communicator and a savvy negotiator with years of experience she brings to the table. This clearly helped us to sell our home quickly to a qualified buyer at the highest possible price with the least amount of stress possible. We highly recommend Connie Doto and the Connie Doto Realty group !"
Barbara Grant
Connie Doto is the best in the business! Highly recommend Connie Doto Realty Group to anyone looking to make a move. She was very helpful and available at every step of the way. She made the whole process easy and stress free.